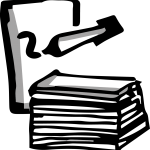 Mobilize your stakeholders to cocreate a social impact tool that will make advance your cause.
Host a fun co-creative process to explore your organizational and community issues by engaging your stakeholders, while building a tool that will advance your goals and deepen your organizational memory.
Whether in large-scale events (forum, exhibition, consultation, training, etc.), during facilitated meetings or as a long-term development process, our methodology will help you to:
• Improve the engagement rate of your community.
• Explore current issues related to your issues.
• Discover solutions that are important to your stakeholders.
• Create a work that reflect what's most important to you, allowing you to chart the way to your future.
Do you want to build your own learning tools and stimulate the dissemination of your organizational values?
Contact Art&Fact to learn more about how it is possible to combine engagement activities in your communities and the creation of artifacts which will amplify your social impact.
Books – Games – Exercise books – Apps – Web Tools – Cards – Etc.